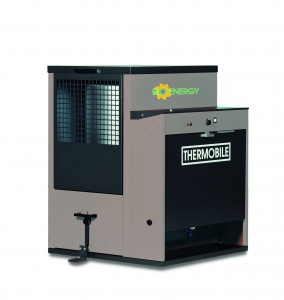 Price: Call!
Thermobile Bio 2 Waste Oil Heater, 82,000-140,000 BTU/Hour Output, 0.8-1.0 Gallon/Hour Fuel Consumption, On Board Fuel Tank, No Need For Compressed Air.  Burns Most Waste Oils & Diesel.
Safety Features: Overheat Security Thermostat, Flame Failure Thermostat, Power Interruption Breaker All Standard.
Fan Forced Heat, Conforms to UL & CSA Standards.  Meets All US EPA Requirements For On-Site disposal Of Waste Oil, Eliminating "Cradle To Grave" Disposal Liability.
12 Month Warranty.
Additional Images & Video